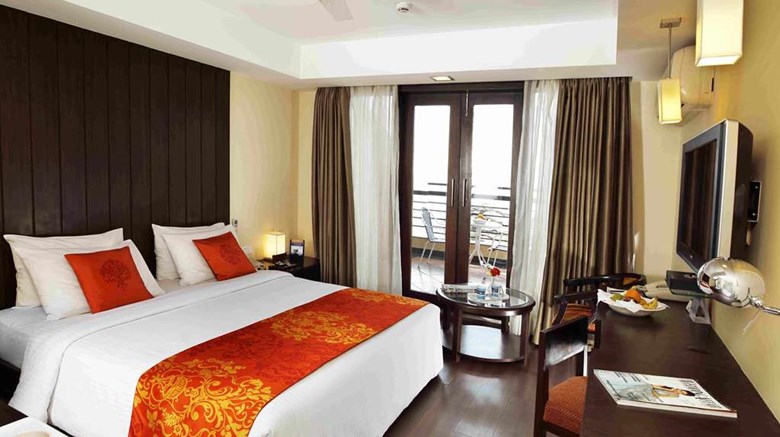 Well-positioned in The Mall Road, Fortune Resort Grace is the ideal point of departure for your excursions in Mussoorie. Situated only 0.1 Km from the city center, members are well located to enjoy the town's attractions and activities. For those of you who want to venture out, Library Bazaar, Mussoorie Christ Church, Camel's Back Road are just some of the attractions available to members. It is home to 74 bedrooms. All are tastefully furnished and many even provide such comforts as television LCD/plasma screen, internet access – wireless, nonsmoking rooms, air conditioning, desk. The hotel offers many unique recreational opportunities such as fitness center, spa, kids club, tennis courts. Facilities at the property include a kids indoor play area and a bar. The on-site restaurant orchid offers Indian cuisine. A 24-hour front desk and massage services are available.
Free Parking, Car Hire, Restaurant , Concierge, Fitness center with gym, Games room, Indoor play area, Free high speed internet, Children activity area, Baggage storage, Laundry services.
Studio rooms for 2 Adults. Air Conditioning, LCD TV, Tea/ Coffee making facilities, Hairdryer, Refrigerator, Room service, Private balcony, mini bar, Built in safe.
Mandatory security deposit local currency. Cash or Credit is accepted.
No pets allowed
Week 1 to Week 4 | Week 15 to Week 35 | Week 41 to Week 50
Week 1 to Week 4 | Week 15 to Week 35 | Week 41 to Week 50
Sapphire (mid /low season)
Week 5 to Week 14 | Week 36 to Week 40
Week 5 to Week 14 | Week 36 to Week 40
Fortune Resort Grace, Library Bazaar, Gandhi Chowk, Mussoorie, Uttarakhand 248179