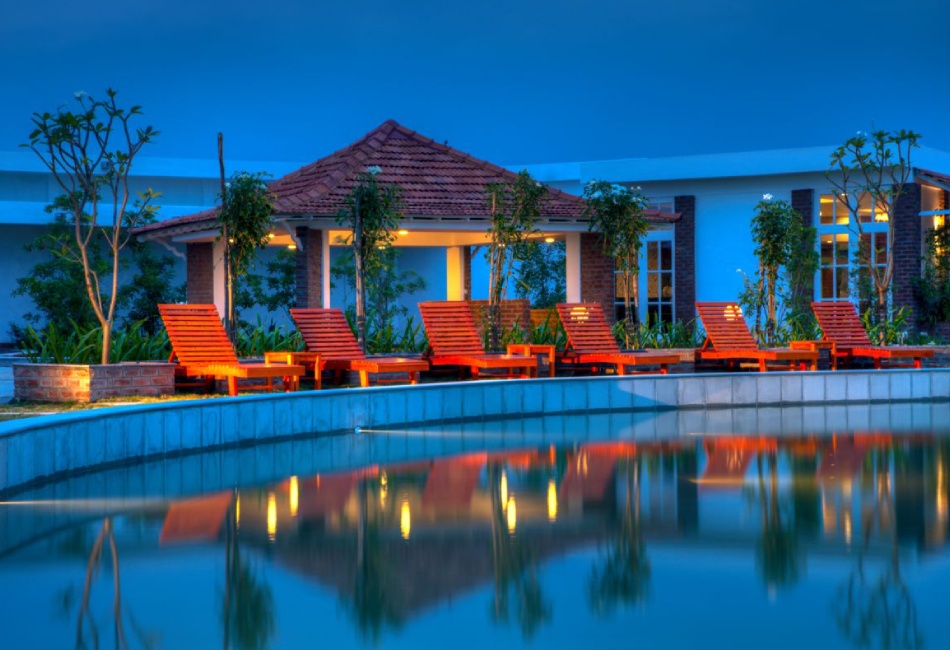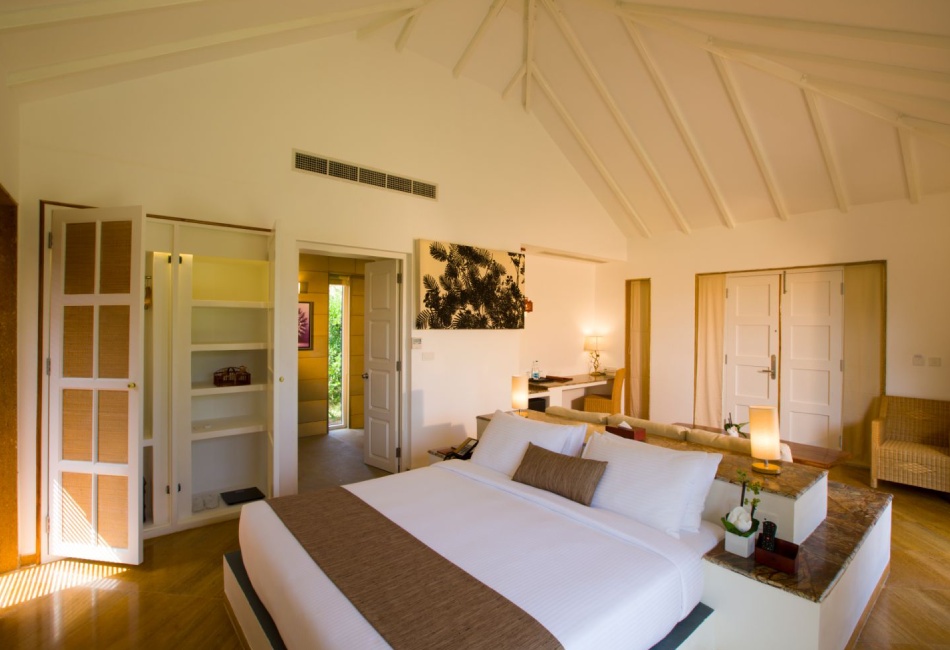 K Resort is spread across 30 acres of serene land. It is one of the perfect 4-star resorts in Pondicherry. Featuring big open spaces, stone flooring and earthy decor, this stunning resort presents a unique blend of the bygone eras charm and modern times' creativity. Carefully crafted by local artisans, K Resort features uniquely designed guest villas with balconies, a full service restaurant that can comfortably accommodate 80 and a lounge bar that can accommodate about 45 people. There are some exciting options available for recreation here such as mini golf, lawn tennis and a refreshing swimming pool. Railway station is at a distance of 19 km and Puducherry Airport is about 24 km away. Enjoy your favorite refreshments and popular foods in Celine's Kitchen while enjoying a jaw-dropping view of the pristine landscape during breakfast, lunch and dinner. K Resort also provides a well-furnished banquet hall that has the capacity of 500 guests. A feast for the eyes, amidst high ceilings, crystal chandeliers and warm interiors accompanied by great food, K resort is undoubtedly an ideal location for weddings, gatherings or corporate events. A few of the best restaurants in Pondicherry like Margarita's Mexican Restaurant, Villa Shanti, Dilliwaala6, New Banana Cafe & Restaurant, Bay of Buddha and Le Club will make you savour food from different parts of the world. All these restaurants are within easy reach of this resort.
Free parking, Free High Speed Internet (Wi-Fi), Pool, Fitness Centre with Gym / Workout Room, Restaurant, Table tennis, Children Activities (Kid / Family Friendly), Hot bath, Adult pool (waterpark entry will be closed until further notice from government!), Outdoor pool (waterpark entry will be closed until further notice from government!), Conference facilities, Spa, 24-hour security, Concierge, Dry cleaning, Laundry service.
Studio for 2 Adults. Air conditioning, Private balcony, Room service, Minibar, Flat screen TV, Ceiling fans, Telephone, Hairdryer, Toiletries, Mini wardrobe.
Mandatory security deposit local currency. Cash or Credit is accepted.
No pets allowed
Photo ID required
Govt. levy payable
Week 1 to Week 4 | Week 12 to Week 20 | Week 36 to Week 37 | Week 40 to Week 50
Week 1 to Week 4 | Week 12 to Week 20 | Week 36 to Week 37 | Week 40 to Week 50
Sapphire (mid /low season)
Week 05 to Week 11 | Week 21 to Week 35 | Week 38 to Week 39
Week 05 to Week 11 | Week 21 to Week 35 | Week 38 to Week 39
K Resorts, No 1, Dr. M.D.K. Kuthalingam Salai, Ranganathapuram, ECR , Koonimedu, Tamilnadu -604303