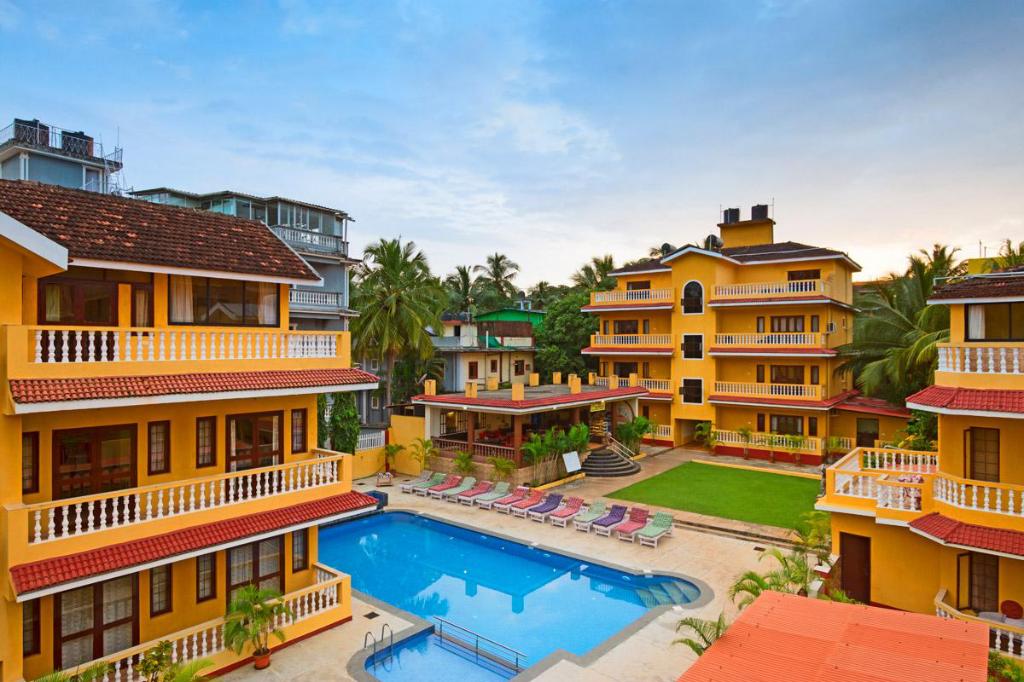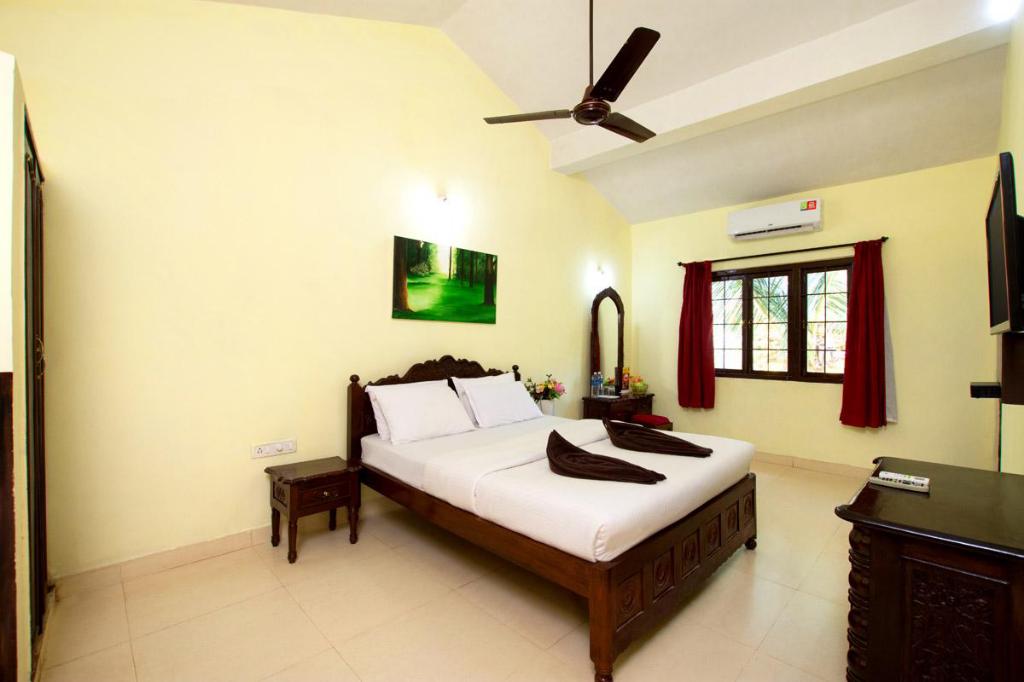 Marina Bay Beach Resort, located in Candolim, Goa is a popular choice for travelers. Only 49 km away, hotel can be easily accessed from the airport. With its convenient location, the hotel offers easy access to the city's must-see destinations. Take advantage of a wealth of unrivaled services and amenities at this Goa hotel. For the comfort and convenience of members, the hotel offers daily housekeeping, taxi service, 24-hour front desk, express check-in/check-out, luggage storage. The ambience of Marina Bay Beach Resort is reflected in every guestroom. Television LCD/plasma screen, non-smoking rooms, air conditioning, desk, mini bar are just some of the facilities that can be found throughout the property. The hotel offers an excellent variety of recreational facilities, including outdoor pool, pool (kids), and garden. "Discover an engaging blend of professional service and a wide array of features at Marina Bay Beach Resort".
Garden, Swimming pool- Outdoor, Tours, Bar, Restaurants, Pool side bar, Car Parking.
Twin Room for 2 Adults Air conditioning, Balcony/ terrace, Front desk, Fan, Mini bar, Shower, TV, In room safe box.
Mandatory security deposit local currency. Cash or Credit is accepted.
No pets allowed
Week 1 to 23 | Week 38 to 52
Week 1 to 23 | Week 38 to 52
Sapphire (mid /low season)
Marina Bay Beach Resort, Anna Vaddo, Candolim Bardez, Goa 403515, India