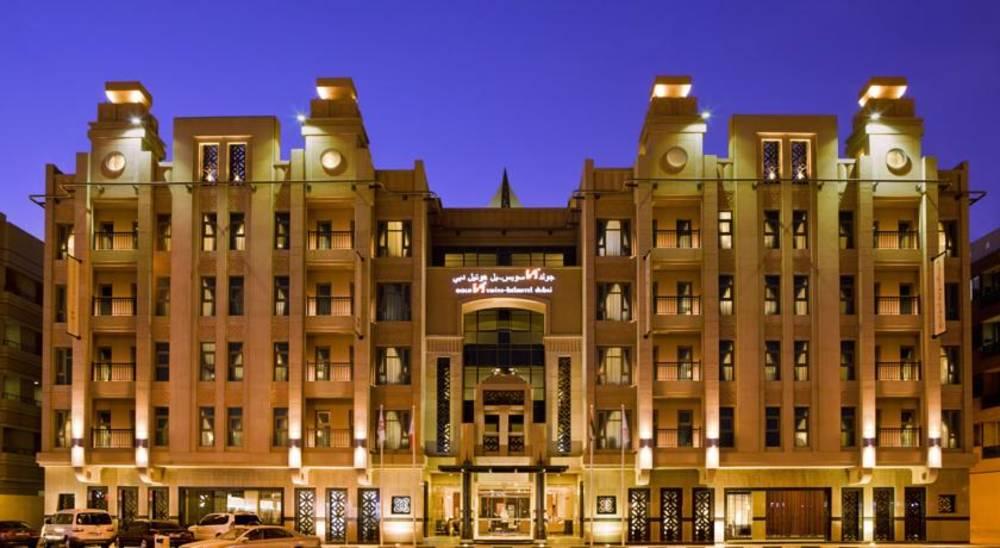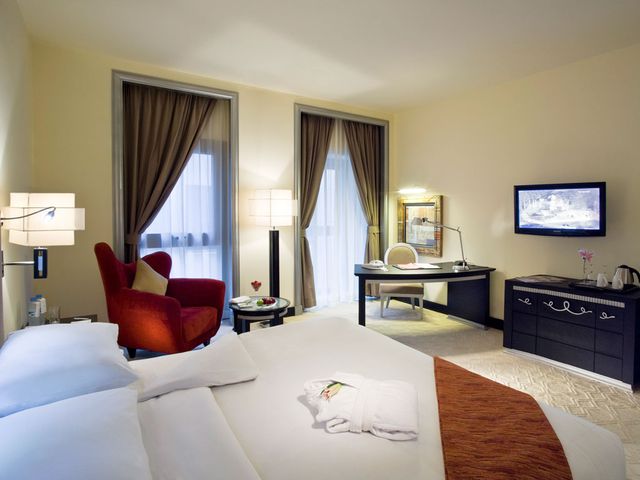 Everyone needs a place to lay their weary head. For members visiting Dubai, Mercure Gold Hotel is an excellent choice for rest and rejuvenation. Well-known for its quiet environment and proximity to great restaurants and attractions, Mercure Gold Hotel makes it easy to enjoy the best of Dubai. Mercure Dubai Gold Al Mina Road welcomes members to enjoy four-star hospitality in downtown Dubai. The location of the hotel is in close proximity to Sheikh Zayed Road, the Dubai International Convention & Exhibition Centre, Port Rashid, Dry Docks, Maritime city and five minutes away from Jumeirah Beach. Selection of malls and markets. Explore Karama Centre for bargain souvenirs and handcrafts, Dubai Mall for international fashion brands, or the luxury boutiques at Egyptian-themed Wafi City. Or just lounge on gorgeous beaches lining the coast. Whether you're travelling for business, pleasure or both, Mercure Gold Hotel is sure to make your visit to Dubai one worth remembering.
Parking, Reception open 24 hours a day, Currency exchange, Concierge, Wi-Fi/Internet Access, Accessibility for people with reduced mobility, Porter, Outdoor heated pool, Fitness centre, Massage, Bar & Restaurant.
Studio for 2pax Air Conditioning, LCD TV, Mini Bar, Wired Internet, Tea/Coffee making facilities, In-room safe, Iron & Ironing board, Work desk, Mini Refrigerator, Free Mineral water, Bathroom Facilities, Telephone, Radio.
Mandatory security deposit local currency. Cash or Credit is accepted.
No pets allowed
Original passport or Emirate ID is required at check in.
Tax /Govt. levy payable
Week 1 to 20 | Week 40 to 52
Week 1 to 20 | Week 40 to 52
Sapphire (mid /low season)
Mercure Gold Hotel Al Mina Road, Bur Dubai, P O Box 66431, Bur Dubai -66431, Dubai, United Arab Emirates