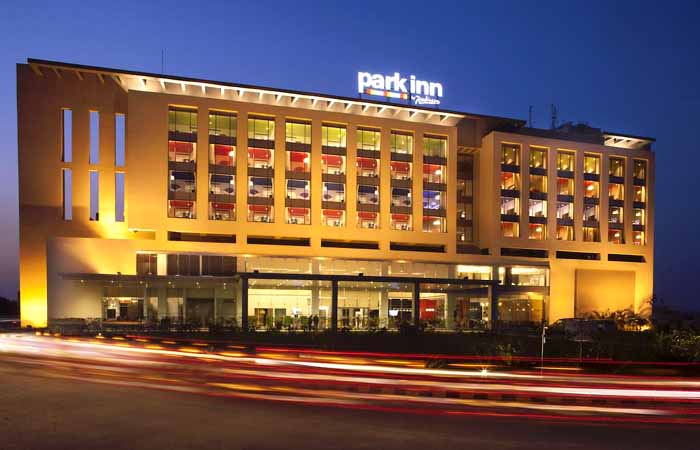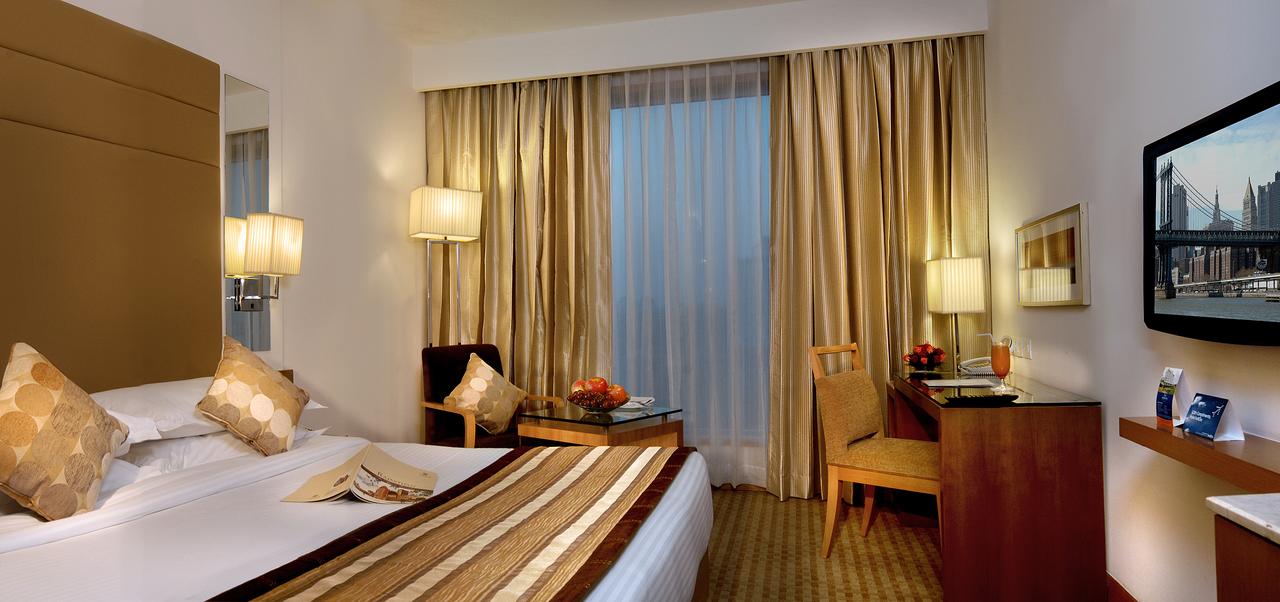 Park Inn – Jaipur, the contemporary hotel is located in the heart of the city at Jaisingh Highway across from the Crystal Mall.  The hotel is situated conveniently for visits to major attractions, such as Amber Fort, City Palace, Hawa Mahal, and Nahargarh Fort. The hotel offers 76 comfortable guest rooms, equipped with all modern conveniences.  Enjoy a comfortable stay with modern design and premium amenities with an onsite restaurant and coffee shop, you can relax in the hotel after a day spent sightseeing or in business meetings. Discover local attractions with our travel services, to what to visit to ensure a memorable stay. There's so much to see and do conveniently close to our welcoming accommodation. Explore the local area around our hotel, including fascinating local landmarks, cultural highlights and key business destinations, so you'll make it a memorable vacation.
Free parking, Free High Speed Internet (WiFi), Fitness Centre with Gym / Workout Room, Airport transportation, Business Centre with Internet Access, Conference facilities, Rooftop terrace, Valet parking, Bar / lounge, Coffee shop, Restaurant, Rooftop bar, Car hire, Banquet room, Meeting rooms, Baggage storage, Concierge, Currency exchange, Newspaper, Doorperson, Dry cleaning, Laundry service, 24-hour front desk.
Hotel room for 2pax. Air conditioning, Desk, Room service, Coffee / tea maker, Minibar, Flat screen TV, Bath / shower, Seating area, Telephone, Bottled water, Iron, Wake-up service / alarm clock, Refrigerator, Complimentary toiletries, Hair dryer.
Mandatory security deposit local currency. Cash or Credit is accepted.
No pets allowed
Photo ID required
Tax /Gov. levy payable
Week 1 to 9 | Week 40 to 52
Week 1 to 9 | Week 40 to 52
Sapphire (mid /low season)
Park Inn, Jaipur – A-28/C/3, Sawai Jaisingh Hwy, Jaipur 302016, India