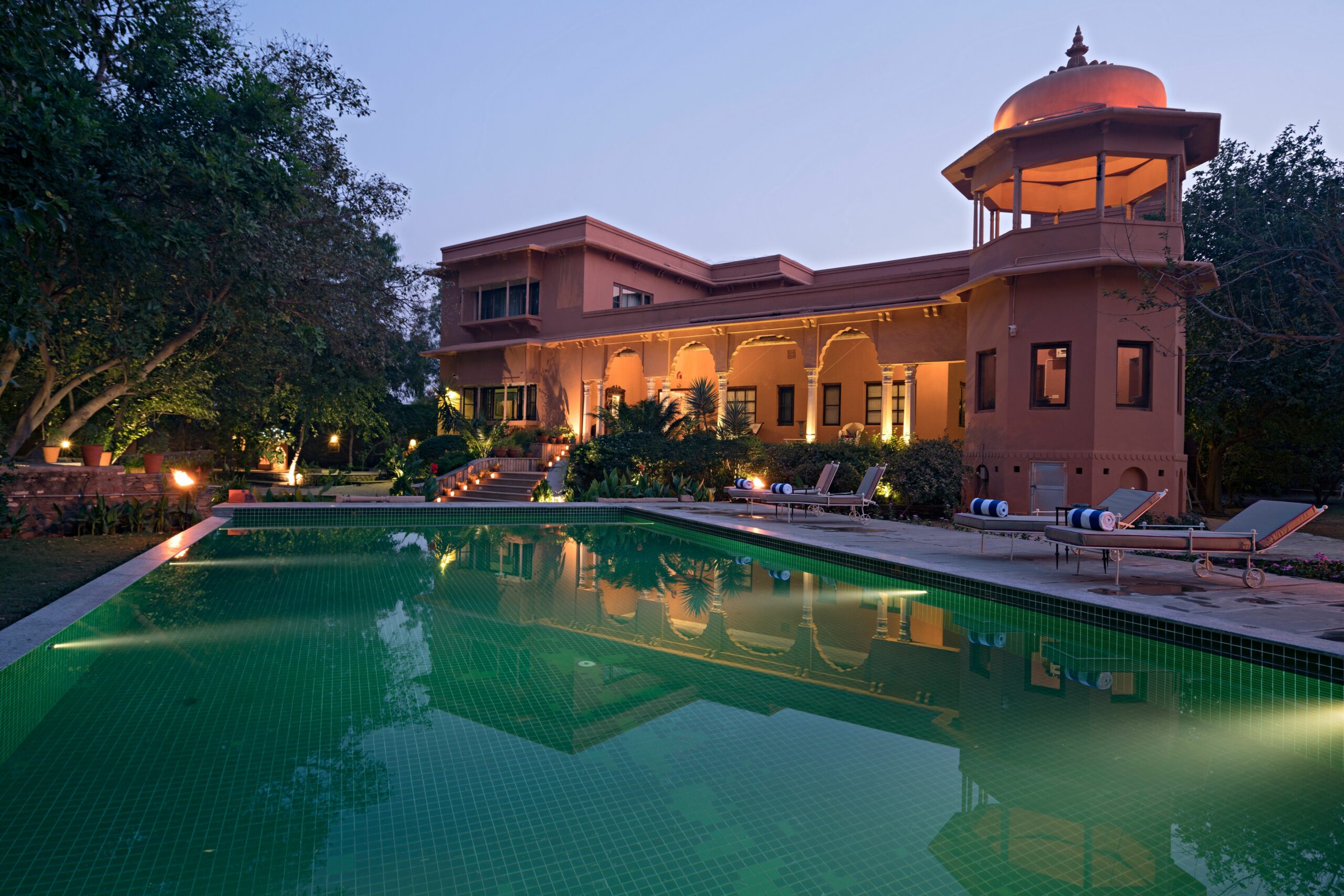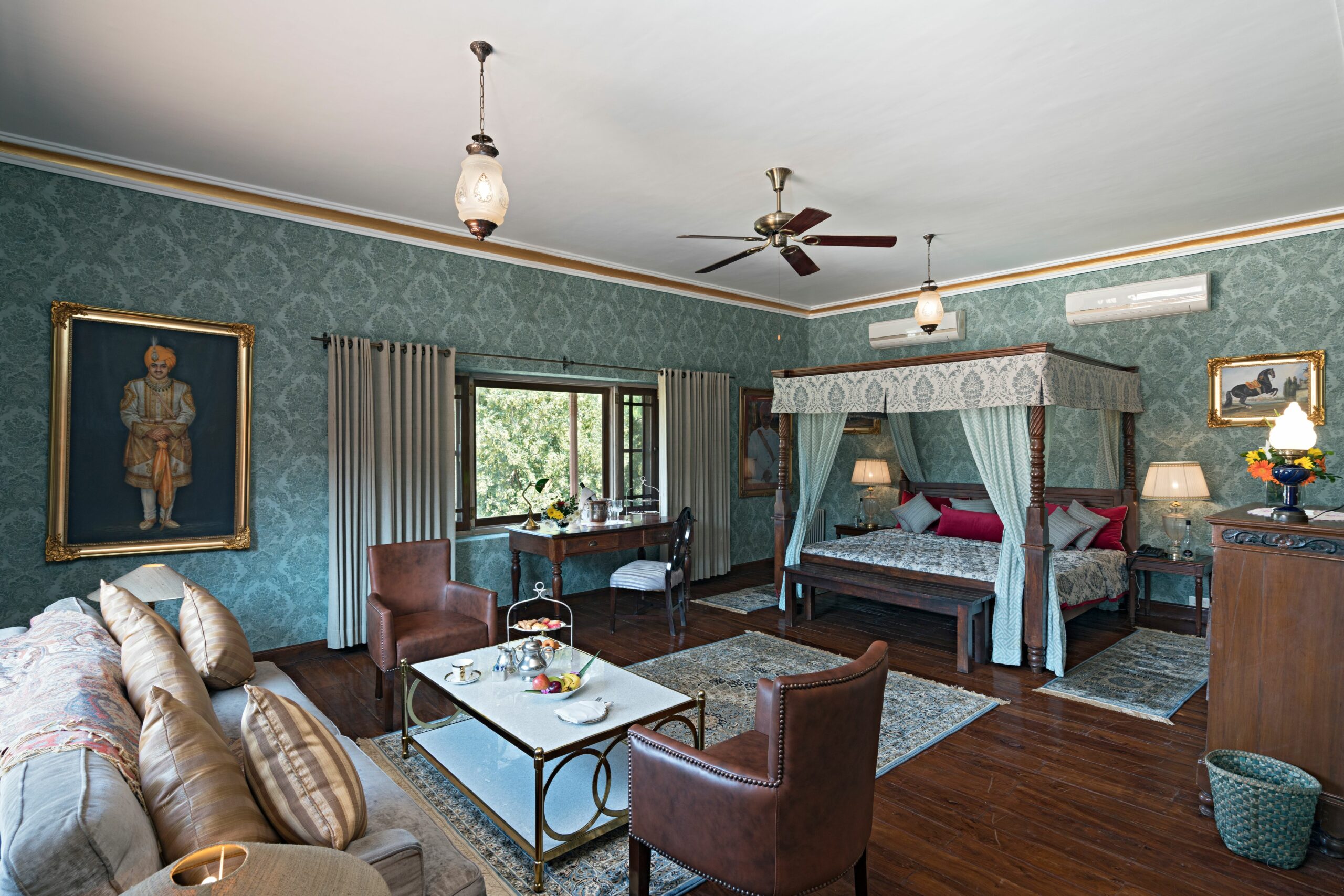 Niraamaya Retreats Royal Heritage Haveli is located to the west of the city in the largely residential neighborhood of Khatipura. There are restaurants and shops within a few minutes' walk, but the city's top attractions and shopping destinations are clustered around the old town, which is about a 30-minute drive from the property. This is where most of the city's iconic pink buildings are located. The beautiful Hawa Mahal, City Palace, and many historic buildings are also found there, plus top shopping spots like Johri Bazar and MI Road. The restaurant at the Royal Heritage Haveli uses fresh vegetables from their own gardens, and offers a delicious menu of traditional local curries and international dishes for lunch and dinner. Enjoy a dip in the tranquil waters of the expansive marble and sandstone pool, rejuvenate your senses with a healing massage at the spa, wind the evening down with an exquisite collection of spirits and signature cocktails at the bar, dine by the glorious fire pits in the courtyard under a star-filled night sky or simply soak in the calm and charm and sounds of nature in this sprawling five-acre abode.
Free parking, Swimming pool-Outdoor, Yoga room, Bar, Restaurant, Massage, Steam room, Wi-Fi Access, Newspaper.
Studio for 2 pax Air conditioning, Coffee/Tea maker, Cable TV, Extra-long bed, Bathrobes, Private Balcony, Sofa, Wardrobe, Minibar, Electric kettle, Hairdryer, Refrigerator, Telephone.
Mandatory security deposit local currency. Cash or Credit is accepted.
No pets allowed
Week 1 to 9 | Week 40 to 52
Week 1 to 9 | Week 40 to 52
Sapphire (mid /low season)
Plot No. 116 & 117, Near Khatipura Tiraya, Khatipura, Jaipur, Rajasthan 302012