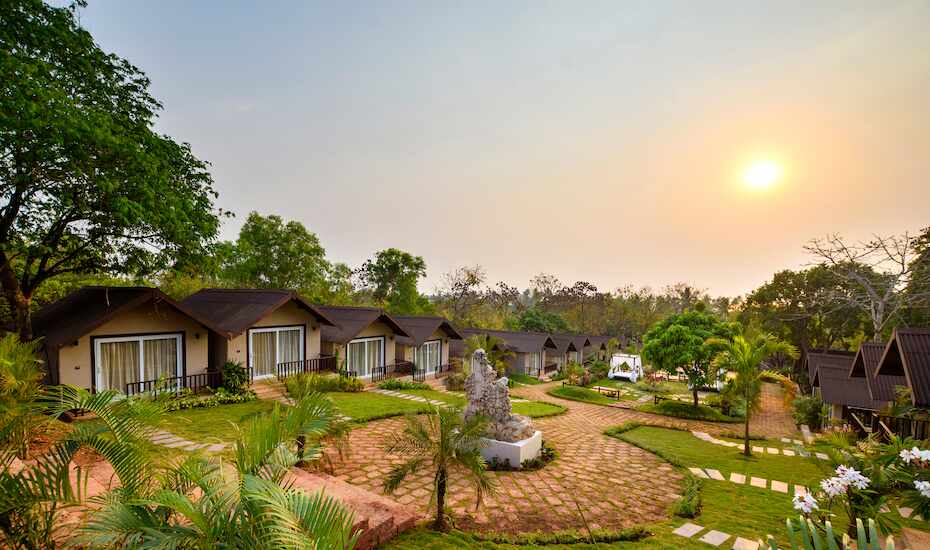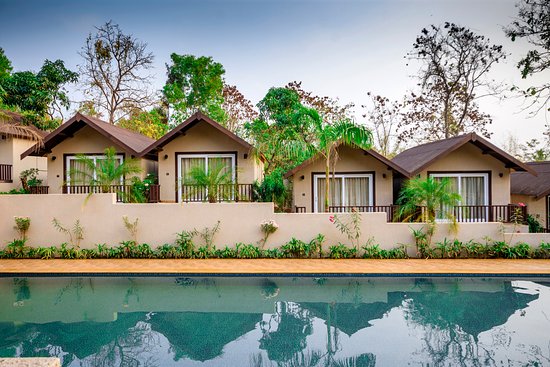 Ideal for fun and relaxation, Stone Wood Resort and Spa is located in the Arambol area of Goa, 350 meters from Mandrem Beach. Stonewood cottages are set up to assure comfort retaining the ethnic Goan charm. Here you can enjoy Luxury cottage accommodation with the warmth and coziness of a family ambience. The cottages are spacious, offering stunning views of the sunset and are naturally shaded by large coconut palms. These Luxurious cottages are equipped with all modern amenities and are the most exclusive accommodation option that Stone Wood has to offer. Those who like to spend their time enjoying impeccable views of the Arabian Sea these are perfect for a romantic retreat or a tranquil siesta that is augmented by the calming echoes of the waves hitting the rocky beach. Exquisitely designed cottages feature wooden decks that are naturally shaded by large coconut palms. Loaded with the modern amenities yet presented in ethnic style the cottages will provide you the home comfort and uplift your mood and provide the cosy comfort that you're looking for on a hassle-free holiday. Step out on the balcony that is perfect for a couple to sit out and enjoy the view.
Swimming Pool, Mini Bar, Spa, High Speed Internet, Limited hours room service, Sightseeing tour, Luxury cottages, Bikes on hire, Conference Hall, Bar & Restaurant.
Cottages for 2pax. Air Condition, Satellite Connection, Mini Bar (chargeable), Coffee/ Tea Maker, Housekeeping, Bottled water, Electronic Safe, Hair dryer, Telephone, Wi-Fi, LCD TV.
Mandatory security deposit local currency. Cash or Credit is accepted.
No pets allowed
Govt. levy payable
Week 1 to 23 | Week 38 to 52
Week 1 to 23 | Week 38 to 52
Sapphire (mid /low season)
Stone Wood Resort & Spa Asvewada, Ashwem-Morjim Road, Pernem Goa-403527