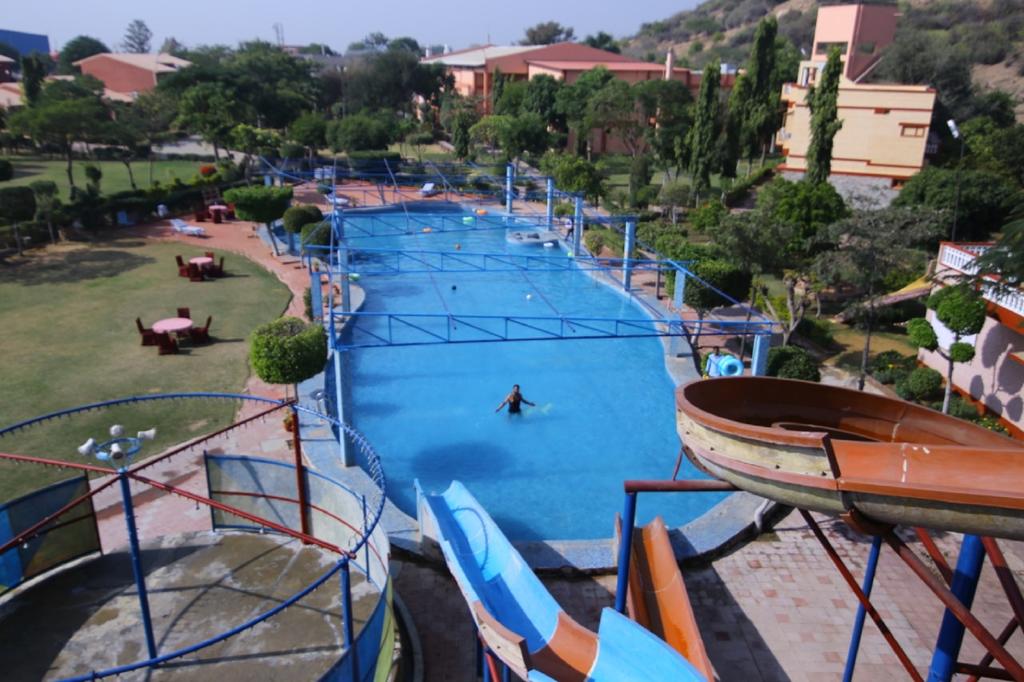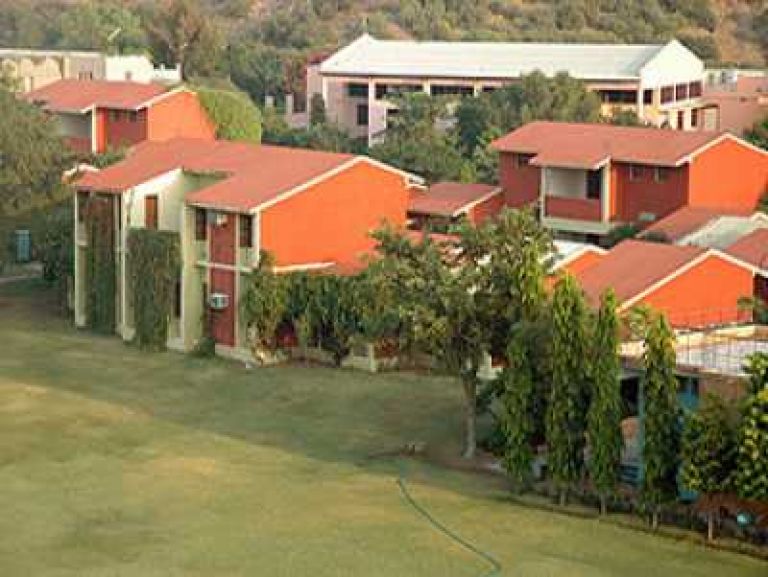 Sunrise Health Resort provides its unique concept under one umbrella as the combination of different facilities consists of beautiful blend of excellent ambiance endowed with meticulously maintained horticulture, lush green lawns amidst plenty of herbal plants, trees, shrubs, and flowers is nature's answer to relaxation and rejuvenation with zero pollution atmosphere surrounded by three side hills gives you a new dimension of living. It is spread over an area of 20 acres on the footsteps of (Aravali Hills in village SAR, (Bilochi) at D-zone Chandwaji Delhi-Jaipur-Ajmer Express Highway), about 20 kms away from the hustle and bustle of the modern life on the outskirt of the pink city of Jaipur, on Golden Triangle is approximate 3 hrs. Drive from Delhi Indira Gandhi International Airport.
Free Parking, Free Internet, Fun & Recreation, Banquet & Gardens, Conference Hall, Adventure Games, Spa, Village Tour, Water Park (Waterpark Entry Will be Closed Till Further Notice from Government!), Pets Allowed, Airport Transportation, Shuttle & Taxi Service, Restaurant & Bar, 24 hours security, 24 hours front desk.
Studio for 2pax. Air Condition, Satellite TV, Mini Bar, Coffee/ Tea Maker, Sofa, Bathtub/shower, Housekeeping, Bottled water, Iron, Hair dryer, Telephone, Refrigerator, Complimentary toiletries, Room Services, Wardrobe, Clothes rack.
Mandatory security deposit local currency. Cash or Credit is accepted.
Photo ID required
Govt. tax levy payable
Week 1 to 9 | Week 40 to 52
Week 1 to 9 | Week 40 to 52
Sapphire (mid /low season)
Sunrise Health Resort, Delhi-Chandwaji, Ajmer 200 Ft., Bypass, Sar Village, (Bilochi), Panchayat, Jaipur (Raj.)- 303805, India