Welcome to Happy Vacations, Unlimited.....
get ready to get spoilt for Choices!

Read on to .Explore the wide choice of experiences on Offer!
Vacations at Multiple Travel Club (MTC) is all about choice…. choice of destinations, choice of locations within a destination and choice of accommodation at the location!
We've carefully selected a variety of vacation options for you to choose from, all of which adhere to the high-quality standards set by MTC.  
Where would you like to go…. India, Asia, Europe…. the world?
What would you like to experience… beach, forest, city, hill station… anything, everything?
MTC offers them all! Welcome to a new world of choices, a portfolio of vibrant, popular and exciting vacation options for the member to choose from!
MTC has carefully curated these choices into three broad categories, namely, Exclusive, Preferred and Lux…. continue exploring below…..

These are resorts controlled by MTC, with vacationing options currently available in popular destinations in the Asia-Pacific region, Spain and India. We are in a constant journey of adding more choices; however, while adding new options, we are meticulous in ensuring that they satisfy the key criteria of a popular destination, high quality of accommodation, wide range of facilities & amenities and a great guest experience.

MTC likes to make it a habit of ensuring that a member is promised and delivered an amazing vacation experience! We believe that a variety of destinations and resorts therein is a key to this experience. Via strategic partnerships with resorts, hotels and destination management companies, MTC has been able to vastly increase the vacation options a member can book in to. We firmly believe that the line – "the resort is full", does not apply for members of MTC!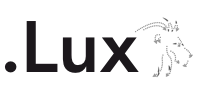 MTC has curated a boutique of luxury vacation accommodation at select destinations that will form part of the offerings to the members. These resorts offer high levels of quality, a variety of exclusive amenities and a guest experience that is unsurpassed. Luxury experiences are integral to the MTC experience…. Expect .More from MTC!