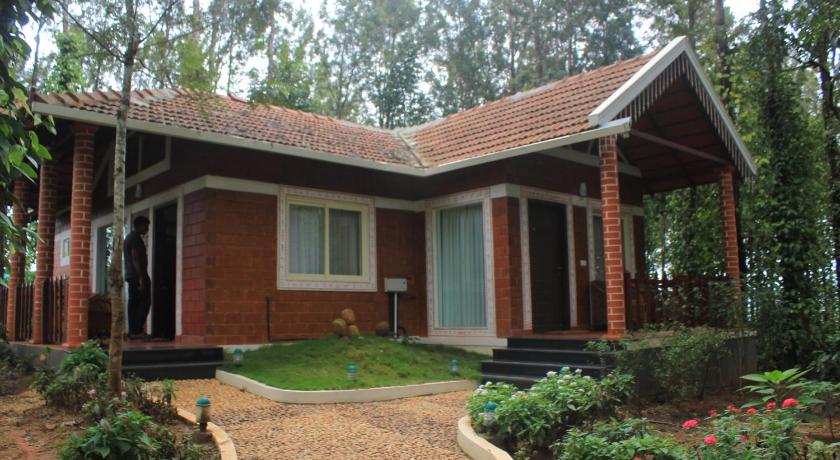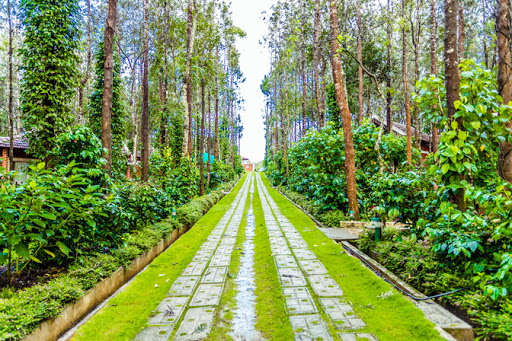 Coffee Grove Resort is located in the verdant hills of chikmagalur, Coffee Grove Resort stands as a testimony to the beauty and tranquillity of the idyllic coffee town built on expanse of about 30 acres. There are 20 cottages that are beautifully sculpted and few of them have painting on the wall. It is the perfect getaway for friends and family longing for the experience, the serenity of long walks, lush greens and lazy evenings. Resort is just close enough to offer perfect hill station weather with cottages to relax and enjoy in the lap of nature, immaculately laid-out interiors, private sit-out, hammock and gazebo all surrounded by enticing flowers and set midst a jewel of a coffee estate. "This place is heaven. Great for people who are exploring places in Chikmanglur. Great for people who want a quaint place and don't want crowd. An absolutely great property to spend a weekend with family."
Free parking, Free High Speed Internet (Wi-Fi), Children Activities (Kid / Family Friendly), Outdoor pool (waterpark entry will be closed until further notice from government!), 24-hour security, Laundry service, Outdoor Activities, Car rentals.
Studio for 2 Adults. Room service, LED TV, Coffee/ Tea making facility, Ceiling fans, Telephone, Hairdryer, Toiletries, Mini wardrobe.
Mandatory security deposit local currency. Cash or Credit is accepted.
No pets allowed
Photo ID required
Govt levy payable
Maximum occupancy enforced
Week 1 to 10 | Week 15 to 24 | Week 40 to 52
Week 1 to 10 | Week 15 to 24 | Week 40 to 52
Sapphire (mid /low season)
Week 11 to 14 | Week 25 to 39
Week 11 to 14 | Week 25 to 39
Coffee Grove Resort, Anishka Plantation, Kelagur, Aldur Hobli, Chikkamagaluru District, Yelagudige, Karnataka 577111. India