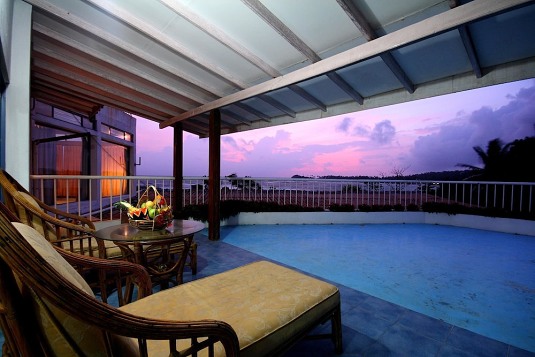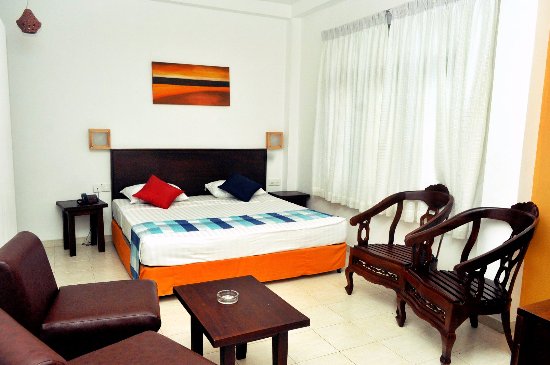 Lavendish Beach Resort, Unawatuna situated in a peaceful and beautiful location in the southern coast of Sri Lanka, overlooking the world famous Unawatuna beach which dazzles under the tropical sun. Galle Fort is a notable landmark, and the area's natural beauty can be seen at Unawatuna Beach and Jungle Beach. Scuba diving and snorkeling offer great chances to get out on the surrounding water, or you can seek out an adventure with Eco tours nearby. Lavendish Beach Resort offers the discerning traveler and holiday enthusiast with a lovely view of the Indian Ocean and provides a memorable holiday experience with its cozy rooms, friendly service and delectable food. Lavendish Beach Resort offers 25 forms of accommodation with minibars and a safe. Guests at this beach resort will appreciate convenient on-site amenities such as a children's pool and barbecue grills. The guest at the resort are provided with finest Room service, 24 hour Reception services, Restaurant & bar, Internet Access and Laundry. The elegant swimming pool at Lavendish Beach Resort Unawatuna allows guests to enjoy the sun and water or make the most of the holiday spirit by relaxing with friends and family, tasting delightful snacks from the poolside snack bar. The restaurant at Lavendish Beach Resort Unawatuna serves Continental and European breakfast, and local and international dishes at the hotel's buffet. Holiday at Sri Lanka with family and friends, Lavendish Beach Resort, Unawatuna is the best.
Free parking, Free High Speed Internet (Wi-Fi), Bar / lounge, Bicycle rental, Children Activities (Kid / Family Friendly), Pets Allowed (Dog /Pet Friendly), Airport transportation, Swimming pool, Restaurant, Shuttle bus service, Car hire, Business Centre with Internet Access, Conference facilities, Banquet room, Meeting rooms, BBQ, Concierge, Mosquito net, Newspaper, Non-smoking hotel, Dry cleaning, Laundry Service.
Available unit:  Standard Rooms for 2 pax Air conditioning, Private beach, Desk, Room service, Microwave, Refrigerator, Flat screen TV, Bath / shower, Seating area, Complimentary toiletries, Hair dryer.
Mandatory security deposit local currency. Cash or Credit is accepted.
No pets allowed
Week 1 to 18 | Week 43 to 52
Week 1 to 18 | Week 43 to 52
Sapphire (mid /low season)
Lavendish Beach Resort Ganahena, Unawatuna, Sri Lanka